matttheboy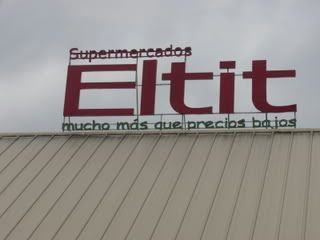 Joined: 01 Jul 2003
Posts: 854
Location: Valparaiso, Chile
Posted: Thu Nov 04, 2004 8:22 pm

Post subject: Return ticket border issues

---

Just thought i'd let you know what happened to me recently when i went to the states for a few days...this post applies to Argentina too as they have the same rules.

I flew from Santiago via Buenos Aires to Miami with Aerolineas Argentinas and had no problems getting into the country. Getting out (and bloody hell i was desperate to leave) was the problem.

At check-in, the woman refused to let me board the plane because i didn't have a return ticket OUT of Chile. According to Chilean law one must have a ticket out of the country to be allowed in. This law, of course is NEVER enforced by Chilean immigration. An hour of arguing ensued with me pointing out that i had flown with Aerolineas Argentinas from BsAs to Santiago 5 times without ever having been asked to show a return ticket or a ticket out of Chile and have crossed the border by bus at least 10 times in the past 9 months without the slightest problem. Pointing out that thousands of people fly into one country and out of another in South America to go travelling didn't cut the mustard with the woman either.

I then realised that my flight back to England in December was with Aerolineas Argentinas from BsAs, which she checked on the AA system. I explained to the woman that Chilean immigration give a 3 month tourist visa on entry to the country and that my flight from BsAs was in 2 months. Apparently this was unacceptable as well even though to take this flight i would obviously have to leave Chile. The intransigence of the woman was unbelievable. After an hour and a half of argument i politely explained that i never wanted to visit her god-forsaken country again and to please just let me leave. Still nothing. My final resort was to ask her to phone Chilean immigration in Santiago and explain the situation (this took another 20 minutes of 'discussion' before she at last agreed to do so). 2 minutes later she came back and, looking suitably ashen-faced, checked me in without further ado.

I should add that the check-in girl next to this woman let on 3 people who had flights into Santiago and out of other countries without causing the slightest problem.

So basically, if you're travelling on a one way ticket or you're flying into one country and out of another you may, if you're unlucky, encounter a similar situation as i did, especially if flying from America. It's best to check in very very early.

Hope this never happens to anyone else out there but just thought i'd let you know the score.