route67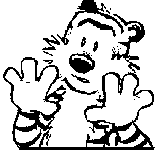 Joined: 14 Nov 2004
Posts: 97
Location: aaarrrggghhh!!! he's behind you!!!
Posted: Thu Dec 16, 2004 3:59 pm

Post subject: Sekolah Global Indo-Asia

---

Anyone have any info about this outfit? The job looks rather interesting (http://www.eslcafe.com/joblist/index.cgi?read=9352), but they neglect to include an actual figure for the salary. I suppose I could just ask them...

Your time and patience is much appreciated.