dang



Joined: 28 Jul 2006
Posts: 2

Posted: Fri Sep 22, 2006 9:34 pm

Post subject: Anyone in Belo Horizonte?

---

I made it to Brazil, I'm in Belo Horizonte... anyone else around? just curious to see how many other english speakers there are here.... cheers,
d.
dimitri25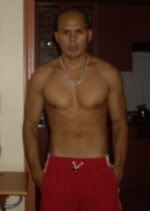 Joined: 15 May 2006
Posts: 7
Location: Daejeon, S.Korea
Posted: Sun Sep 24, 2006 12:40 pm

Post subject:

---

hi dang. i see that u made it to BH!! well, hope u enjoy your stay there. i am heading back to brazil in the beginning of December and may end up hanging out in BH for a while before New Year's. We should keep in touch man and maybe meet up for a chopp and talk about english job prospects, brazilians, and stuff.

have a good day.