nev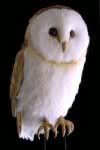 Joined: 04 Jan 2004
Location: ch7t
Posted: Wed Jan 25, 2006 8:47 pm

Post subject: Daegu - monitor/desk/armchair/stereo

---

I'm leaving soon and I've a few things that if I don't sell or give away then I'd just have to chuck out. They are:

- A computer monitor. Not quite sure how big, but it's fairly large. 15"? Far from flatscreen however - it's ugly and cubic, hence I'll give it for free.

- A standard computer desk. At a push this might fit in a taxi. 10,000.

- A comfortable black armchair. Wouldn't fit in a taxi. 20,000.

- A decent mini hifi system. The tape player is broken but if that's important I'll throw in a separate tape player for free. 40,000

I have a couple of chairs bought last year too - 10,000 for both.

I'm in Daegu. If you're interested pm me or email

[email protected]

.