Walter Mitty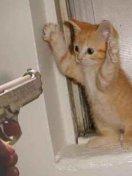 Joined: 27 Mar 2003
Location: Tokyo! ^.^
Posted: Thu Aug 28, 2003 5:14 pm

Post subject: Re: spell check for IE

---

kimcheeking wrote:
freeware spell check for internet

explore

can be found here. This should help all the bad spellers on this forum and hopefully reduce complaints as well. At least it should for those of us with home computers.




DOH!!!!