Captain Corea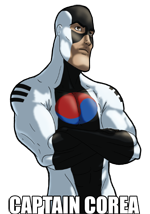 Joined: 28 Feb 2005
Location: Seoul
Posted: Sat Jun 11, 2011 11:58 pm

Post subject: The future of NATO

---

http://www.huffingtonpost.com/2011/06/10/gates-nato-alliance-dim-i_n_874715.html



Quote:

Gates: NATO Alliance 'Dim, If Not Dismal'



BRUSSELS -- America's military alliance with Europe - the cornerstone of U.S. security policy for six decades - faces a "dim, if not dismal" future, U.S. Defense Secretary Robert Gates said Friday in a blunt valedictory address.

In his final policy speech as Pentagon chief, Gates questioned the viability of NATO, saying its members' penny-pinching and lack of political will could hasten the end of U.S. support. The North Atlantic Treaty Organization was formed in 1949 as a U.S.-led bulwark against Soviet aggression, but in the post-Cold War era it has struggled to find a purpose.

"Future U.S. political leaders - those for whom the Cold War was not the formative experience that it was for me - may not consider the return on America's investment in NATO worth the cost," he told a European think tank on the final day of an 11-day overseas journey.

Gates has made no secret of his frustration with NATO bureaucracy and the huge restrictions many European governments placed on their military participation in the Afghanistan war. He ruffled NATO feathers early in his tenure with a direct challenge to contribute more front-line troops that yielded few contributions.

The U.S. has tens of thousands of troops based in Europe, not to stand guard against invasion but to train with European forces and promote what for decades has been lacking: the ability of the Europeans to go to war alongside the U.S. in a coherent way.

The war in Afghanistan, which is being conducted under NATO auspices, is a prime example of U.S. frustration at European inability to provide the required resources.

"Despite more than 2 million troops in uniform, not counting the U.S. military, NATO has struggled, at times desperately, to sustain a deployment of 25,000 to 45,000 troops, not just in boots on the ground, but in crucial support assets such as helicopters, transport aircraft, maintenance, intelligence, surveillance and reconnaissance, and much more," Gates said.



Any thoughts on the future of NATO?