Mr. Kalgukshi
Mod Team




Joined: 19 Jan 2003
Location: "Ah, but the wine tastes so much better AFTER the revolution, amigo."
Posted: Fri Jun 03, 2011 12:35 pm

Post subject: Suspended User Accounts

---

The following user accounts are immediately suspended until July 2, 2011 for violations of board policy contained in the link below. Use of any account on this board by the suspended members during the period of the suspension will result in permanent banning to include their ISPs:

ZIFA
madoka

http://forums.eslcafe.com/korea/viewtopic.php?t=168089
Enrico Palazzo
Mod Team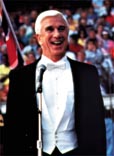 Joined: 11 Mar 2008

Posted: Sat Jun 11, 2011 9:40 am

Post subject:

---

As stated in the General Forum both

Caniff

and

Bucheon Bum

have been suspended for quatre semaines (4 weeks) for having violated the TOS and engaging in excessive ad-hominem attacks.
Your suspension starts as of June 11th and will end on the 11th of July.

If we smell socks, then you know what happens...