Enrico Palazzo
Mod Team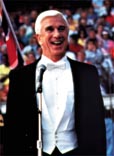 Joined: 11 Mar 2008

Posted: Mon Oct 03, 2011 1:33 am

Post subject: Some problems on the CE Forum (You need to send reports)

---

I have watched the CE forum for over 3 years, and I have tried my best to keep the place clean while encouraging political debate, and the Mod Team wants this forum and every forum on here clean, and we work hard on maintaining it that way. Some people have been very clearly out of line. Alert us to TOS violations.

I recently got a report, and one thread seriously was in flames, and, it appeared, I received the report plate. I was glad to receive it.
However, I expect you users to let me know if there is a problem quicker than that with some users provoking others, engaging in foul language, engaging in ad-hominem speech, racist commentary such as the Japanese need more atomic bombs dropped on them.....

Send more of those reports.....Thanks for the reports...