cubanlord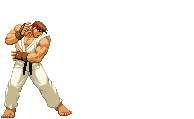 Joined: 08 Jul 2005
Location: In Japan!
Posted: Sun Feb 19, 2006 5:00 pm

Post subject: For Sale - Nvidia Geforce 6600 standard PCI-E 128MB

---

Works great. I have bought and already installed my new EVGA Geforce 6800GT. I no longer need the 6600.

I'll start it at 70,000 WON minimum sale. Someone has already offered me this amount, but has run into a cash problem, so I am relisting. If it doesn't sell higher to someone else, he'll still get it. You will pay for shipping. Let me know.



***NOTE***

I will not take lower than 70,000Won for it, so don't waste your time. Though, thanks for the thought.