itaewonguy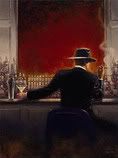 Joined: 25 Mar 2003

Posted: Thu Jul 31, 2003 7:13 am

Post subject: navigation systems for cars! or/and maps in English!

---

even though I have been driving here 2 years non stop. sometimes I still get lost, and the roads here screw you if you miss your turn there is no uturn for like 5 Ks or something.. and you end up in another city and it takes 30 minutes to get back where you were...

so ok YES I got lost today wasnt that bad. only 20 minutes off ,..
but it happens sometimes and I have been thinking for months now about buying one of those navigation systems that way you will never get lost AGAIN! and it will always get you there the fastest route!!

so has anyone got one? or has anyone used one.. are they really good?
do they really work well..
I used one in JAPAN when I was there and IT WAS SWEET!!!
just follow the pink track and it tells you when to turn etc....

or anyone seen an English map.. I have a korean one it suits me fine..
but sometimes I would prefer an ENglish one faster to skim through..

thanks..
Squid



Joined: 25 Jul 2003
Location: Sunny Anyang
Posted: Sat Aug 02, 2003 5:41 am

Post subject: Map

---

I bought one t'other day:

Atlas of Korea,
Editors (Numerous): Young-Han Park, Ki-Suk Lee, the first two.
Published by: Sung Ji Mun Hwa Co.,Ltd. Seoul, Korea.
2000
W25,000

Purchased here in sunny Anyang, but I'd wager Kyobo'll have it.

Yours Squidly