Itasan



Joined: 05 Nov 2003
Posts: 557
Location: Yokohama, Japan
Posted: Thu Jul 19, 2007 9:34 am

Post subject: be covered in confusion

---

"She was covered in confusion."
Does it mean 'she was extremely confused'
or anything else?

Thank you.
John Hall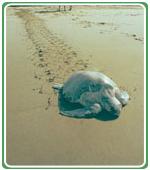 Joined: 20 Jan 2007
Posts: 31
Location: Costa Rica
Posted: Thu Jul 26, 2007 5:14 pm

Post subject:

---

I guess that it would mean that she is totally immersed in confusion. However, I would never write or say a sentence like that. To me, it sounds like bad English.