merlin


Joined: 10 May 2004
Posts: 582
Location: Somewhere between Camelot and NeverNeverLand
Posted: Wed Aug 06, 2008 8:14 pm

Post subject: US Visa Waiver for Czechs? Facts?

---

Anyone know the real facts as of summer 08 as to the US visa waiver for Czechs?

When will it start?

How long will the period of stay for Czechs without visas be? 3 weeks? 6weeks? More? Less?

I'm not really interested in opinions here (everyone has a different one) - so facts with a web link or other source would be great (e.g. The heavyset 50-something white-haired Czech lady you always see at the embassy, Mr. John Smith, etc.)
parrothead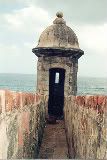 Joined: 02 Nov 2003
Posts: 342
Location: Japan
Posted: Thu Aug 07, 2008 12:24 am

Post subject:

---

This link says that Czechs still need a visa, for the time being: http://travel.state.gov/visa/temp/without/without_1990.html

Visa Waiver Program Memoranda of Understanding were signed with Czech Republic, Estonia, Hungary, Korea, Latvia, Lithuania, Malta, and Slovakia; so, do travelers need a U.S. visa?

Yes. The Department of Homeland Security recently signed the Visa Waiver Program (VWP) Memoranda of Understanding (MOU) with Slovakia, Hungary, Lithuania, Estonia, Latvia, Czech Republic, Malta, and Korea government representatives.
These MOU's do not admit these countries into the Visa Waiver Program; they are agreements for further cooperation on the security provisions that are required under the new VWP law. They are only a first step in working out details for the entire array of security and information sharing commitments found in VWP law. For more information please go to the U.S. Department of Homeland Security website. Important Note: At the present time, citizens of the above countries continue to require a U.S. Visa for travel to the United States.