nuthatch



Joined: 21 Feb 2008

Posted: Wed Nov 01, 2017 8:53 pm

Post subject: Seoul protests

---

https://www.commondreams.org/news/2017/11/01/south-koreans-plan-welcome-war-lunatic-trump-mass-protest-demands-peace



Quote:
The protesters plan to "call on the U.S. to stop threatening to start a war, putting pressure on the North, and forcing the South to buy American-made weapons," the Korea Herald reports, noting:


They also want the withdrawal of the US Terminal High-Altitude Area Defense anti-missile system, which they say caters only to U.S. interests while widening the divide between South Korea and China. China, which believes the system's radar could be used to spy on its territory, has taken what appear to be retaliatory actions against Korea, such as restrictions on Korean firms' businesses in China.

They also want the abolishment of the Korea-U.S. bilateral trade deal, which the two countries have recently begun to renegotiate at Trump's urging, saying the trade deal only benefits the U.S. and disadvantages Korea, especially local farmers.

North Korean newspaper and television reports, according to Deutsche Welle, have highlighted the planned protests against "war maniac Trump's South Korea visit" and noted that the protesters have "denounced war lunatic Trump's hysteria for a nuclear war against the DPRK [Democratic People's Republic of Korea, or North Korea]."

Rteacher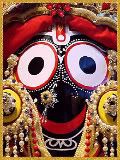 Joined: 23 May 2005
Location: Western MA, USA
Posted: Tue Nov 07, 2017 8:41 pm

Post subject:

---

Trump's incendiary statements don't fully represent the U.S. position insofar as practically no one in the White House or Congress or among military brass agrees with him (though he does have the power to launch nukes if they can't constrain him...)

Withdrawal of the anti-missile system or U.S. troops/military support would play into North Korea's goal of reuniting the Korean peninsula under it's oppressive regime ...

Protesters who protest out of fear of catastrophic war had best prepare for the worst - unless Kim can be bought off from developing the capability to reach all parts of the U.S. with nuclear weapons ...