skinhead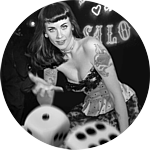 Joined: 11 Jun 2004

Posted: Mon Feb 01, 2016 7:45 pm

Post subject:

---

Died By Bear wrote:

hogwonguy1979 wrote:

my bad,

thought the story was about Darrin Rossi the expat who either was shot or thrown through a window by the Korean police. He founded the other site and eventually died in states as result of PTSD around 5 years ago

need to get better glasses





TAKE NOTE YOUNG_FLINTON, more posters using "my bad", tsk tsk tsk.


Superfly?