richardIII



Joined: 03 Jun 2003
Location: Auckland NZ
Posted: Wed Jul 09, 2003 11:49 pm

Post subject: TESOL etc. certification

---

OK, I know this has probably been done to death, but I can't find what I'm looking for (it seems like every thread has TESL or some other certification in it). If someone does know where I can find a pre-existing thread, please let me know.


Basically, there's a fair length og time before I plan on heading to Korea (university finishes in November, my mother would kill me if I left the country before graduation, besides, I want to spend summer bumming here at home).

So, I was wondering if going and getting certified as an English teacher would be worth it.

I don't think English teaching will end up being something I do for more and one or two or three years (although it might be - plenty of opportunity for travel, reasonable working hours). So at the moment, I figure if I love teaching English, I can always get certified after a year in Korea.

But on a purely practical level, is the $1600 NZ (or whatever better deal I can find) and the 80 (or whatever) hours of learning worth it?

Will it earn me more than an extra 100,000 won a month? This isn't just a random figure, although it's convenient. The price I plucked out of the first website I found worked out at being about 1.1 Million won after conversion. Then there's also a few lost working hours while studying so 100,000 a month means I come out financially about even.

The other thing is - will it make me significantly less likely to end up in hakwon hell? By that I mean does it open more reliable doors than just turning up with a degree and a white face? I'd like to maximise my chances of getting a decent position (which is why I'm hoarding cash to give me a ticket and a month or two of living expenses for when I do come over).

Again, sorry if I'm re-treading recently trod ground, my search skills suck.
eamo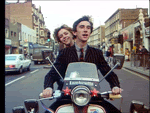 Joined: 08 Mar 2003
Location: Shepherd's Bush, 1964.
Posted: Thu Jul 10, 2003 4:59 am

Post subject:

---

There's a very small minority of hagwons who will care if you have a TEFL certificate.

For 95 percent of hagwons the degree is enough to earn as much as the next guy.

I did my TEFL cert 3 years ago. I'm glad I did it because it was a good course and it taught me a lot of valuable stuff about teaching. However, I don't think it ever helped me get higher pay in Korea.

If you do a full CELTA course that may be enough to get a sweet university job (maybe!)